I have a deep love and respect for
any
house of worship. In the Bible, the pattern God gave to Moses for the Tabernacle was exquisitely detailed; similarly, Solomon spared no expense when he built a Temple for God.
Yet from the most elaborately detailed cathedral to the simplest of chapels, there's something about a church that draws my attention and affection. When I photograph a church, I don't see just a building: I see a place where human lives come into contact with an eternal God who loves us. I see a place where lives are eternally affected and I want to make that "house of worship" look as beautiful as I can.
The New Sweden Lutheran Church, located outside of Manor, TX is one of my personal favorites to date. A friend had clued me in that it was
"the most photographed church in Texas"
, so on a quiet Sunday evening, I made a little trip down there. Not only was the church beautiful (and yes, very photogenic!) but the setting itself was delightful. The church was surrounded by cornfields and open pasture, there was not another soul around, and the silence, the fragrances of a summer evening, and accompanying chorus of insects still remains vividly in my mind. Divinely perfect!
I confess to a tiny bit of personal preference here: I have been blessed on numerous occasions to be invited to minister to the congregation of New Life Church of Taylor, and the pastor is a personal friend. He had asked me about taking some photos of their church and I stopped by one afternoon to to grab several shots. This pastor, his family, and the congregation have blessed me wonderfully on many occasions and I can't look at this particular church without feeling a sense of love and appreciation for them.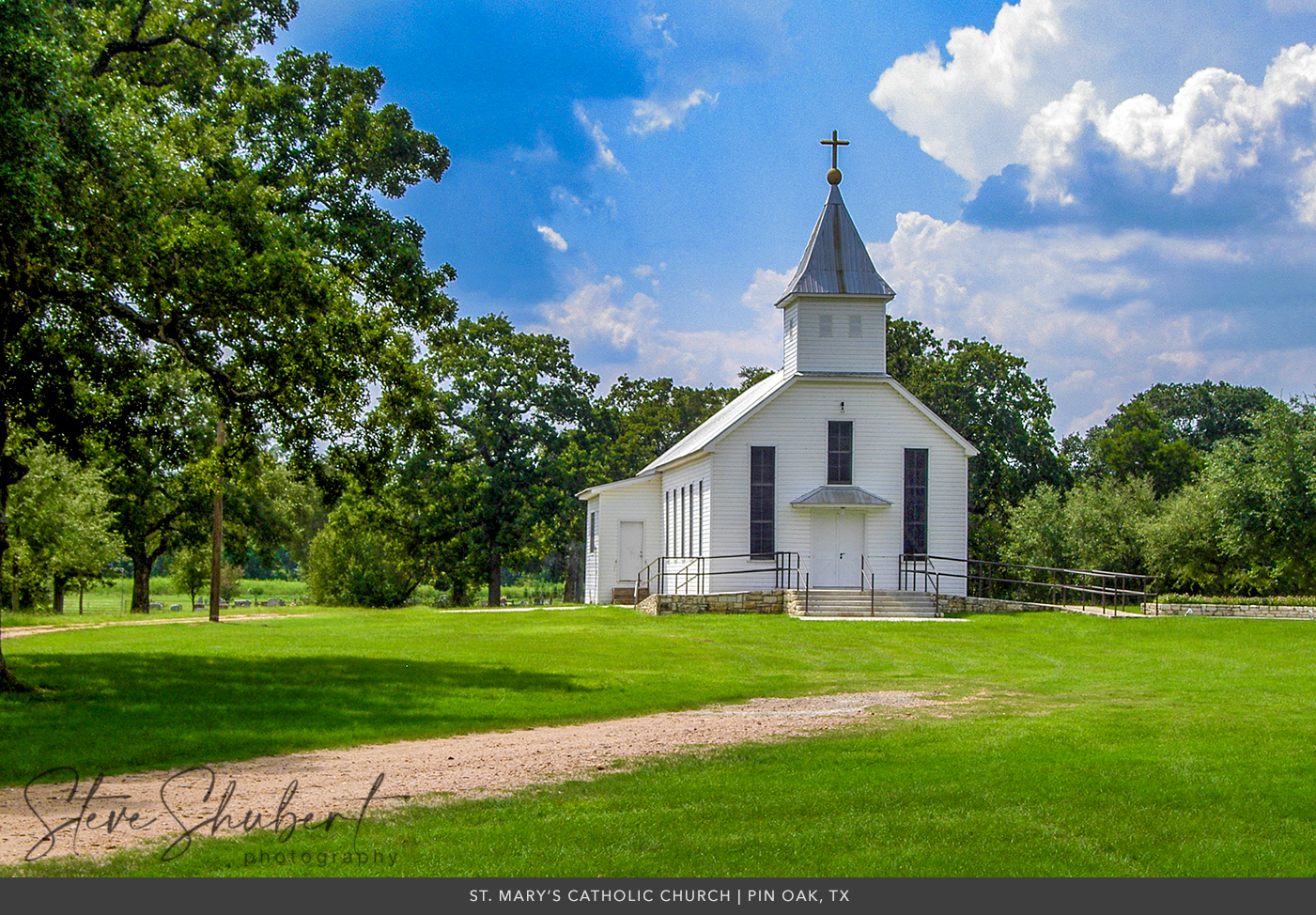 "Steeple in the Storm"
was so captioned as a result of my taking off one summer afternoon to go meandering and "see what I can see", as I often  tell my wife. Quite unusual for central Texas in July, a summer storm blew in quite suddenly and this beautiful spire standing tall against those foreboding clouds just spoke to me.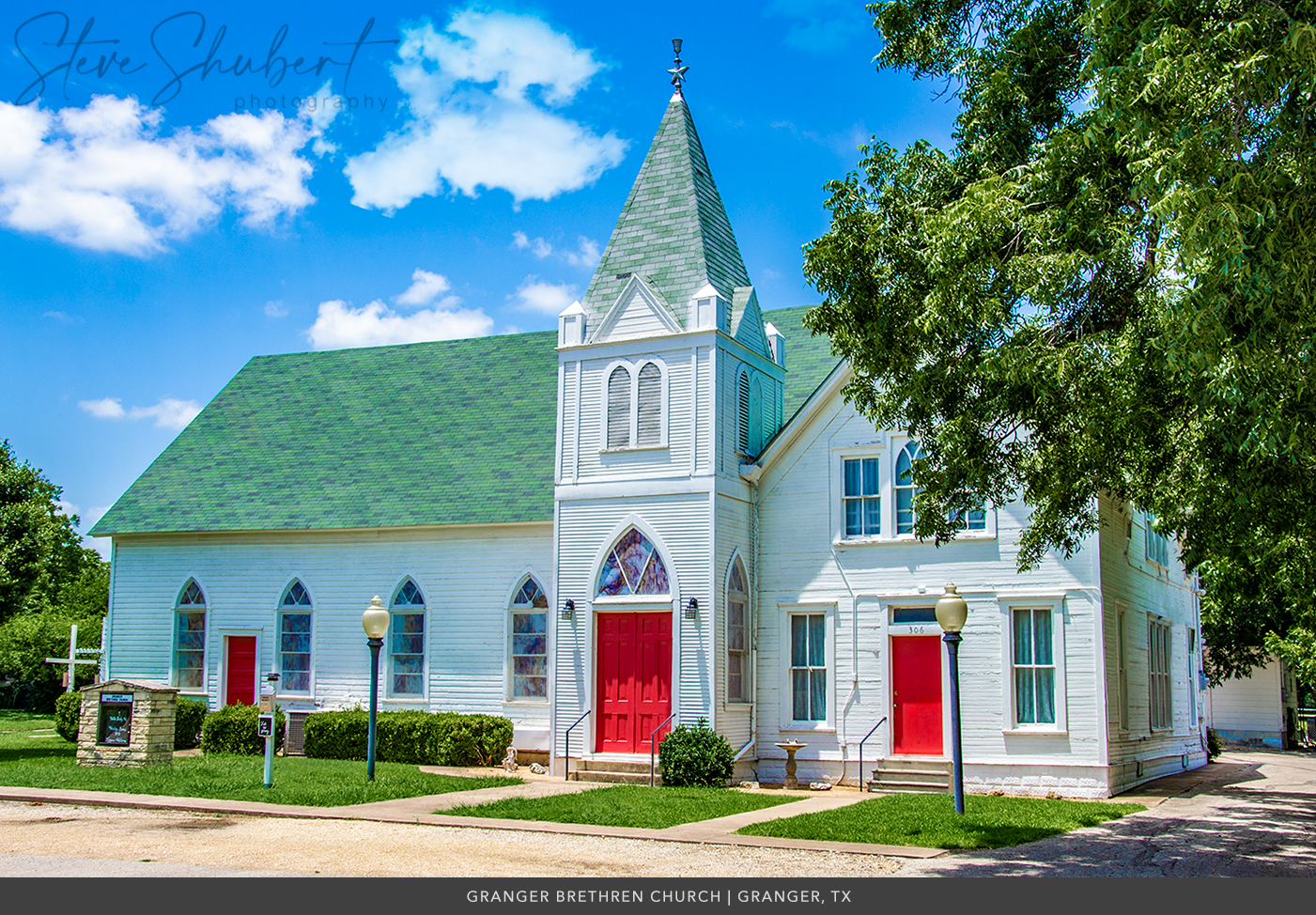 This incredibly beautiful sanctuary was designed and built in 1895; stones used in the foundation and in the building were shipped from Muldoon, TX to the nearby community of Lott, then hauled the remaining 8 miles to this location by cart. The stained-glass windows were original designs, extremely rare, and priceless. It was one of the largest wooden church buildings in the state of Texas and sadly, this beautiful church was completely destroyed in a fire only a month after I was fortunate enough to take these shots.